We developed an e-commerce website for an iconic brand of Japanese knives.
Japanese Yaxell knives have centuries-old history and are used by the best chefs in the world. In Russia, Yaxell is represented by Radius Trading House, one of the biggest supplier of kitchen utensils. Looking to expand the success of Yaxell in Russia they approached us to develop a branded flagship online store.
When we started, a lot of retailers offered Yaxell knives along with other brands on their shelves.
Such a unified approach did not effectively convey the brand's personality, quality, and value to customers.
The new Yaxell e-commence platform combines bold functionality and Japanese minimalism. Customers will appreciate firsthand descriptions of these unique products: for instance, which Damascus steel is preferable for a chef's knife or which type of micarta is used for Kiritsuke knives.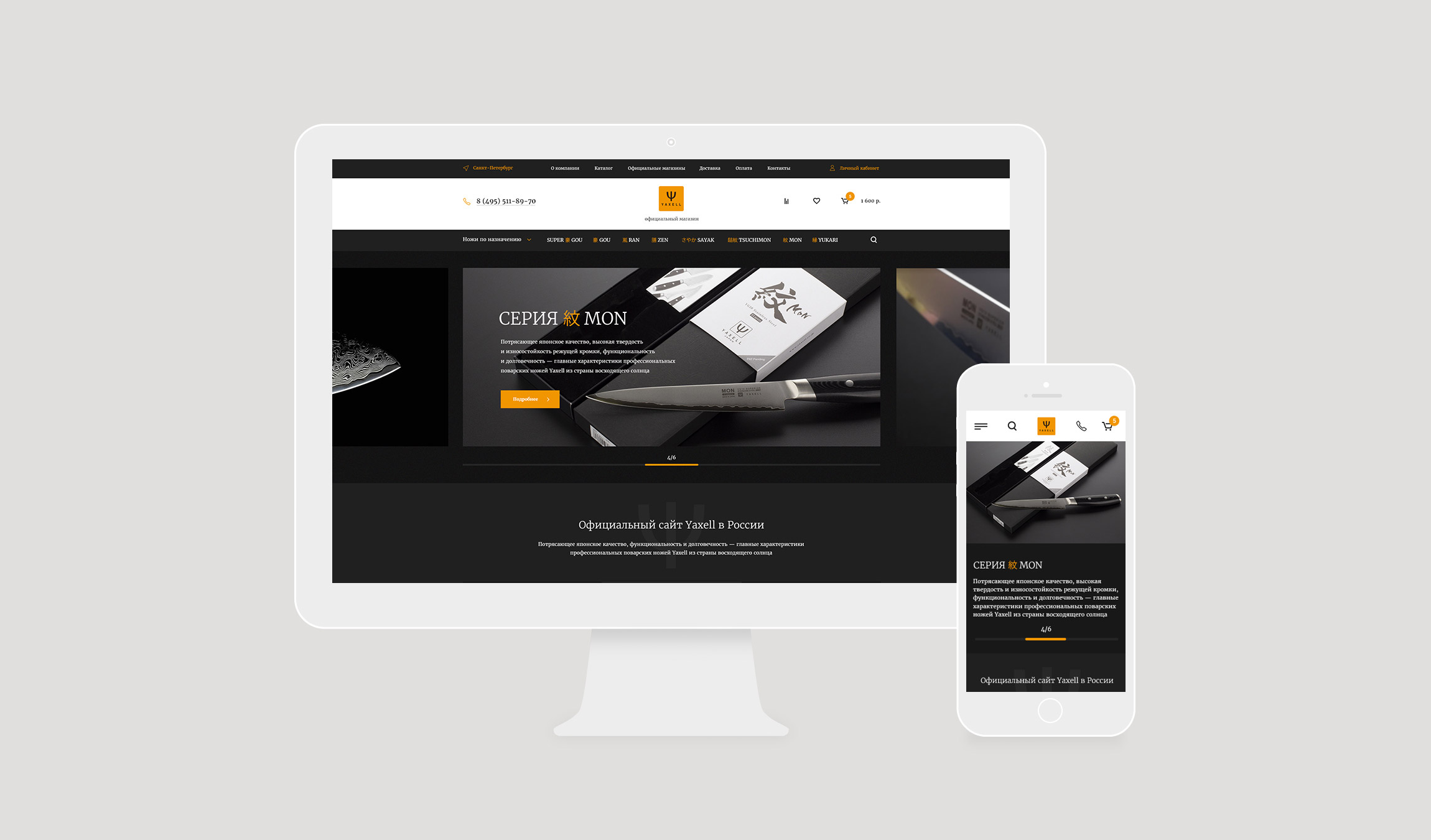 Japanese style, Russian audience
It's no secret that colour holds a special symbolism for the Japanese, whose perception of the meaning of colours differs from that of Europe. After discussing the pros and cons with the client, we localized the style and used dark tones on the website to convey the same positioning of the product that the Japanese perceive on the original site, which is full of white tones.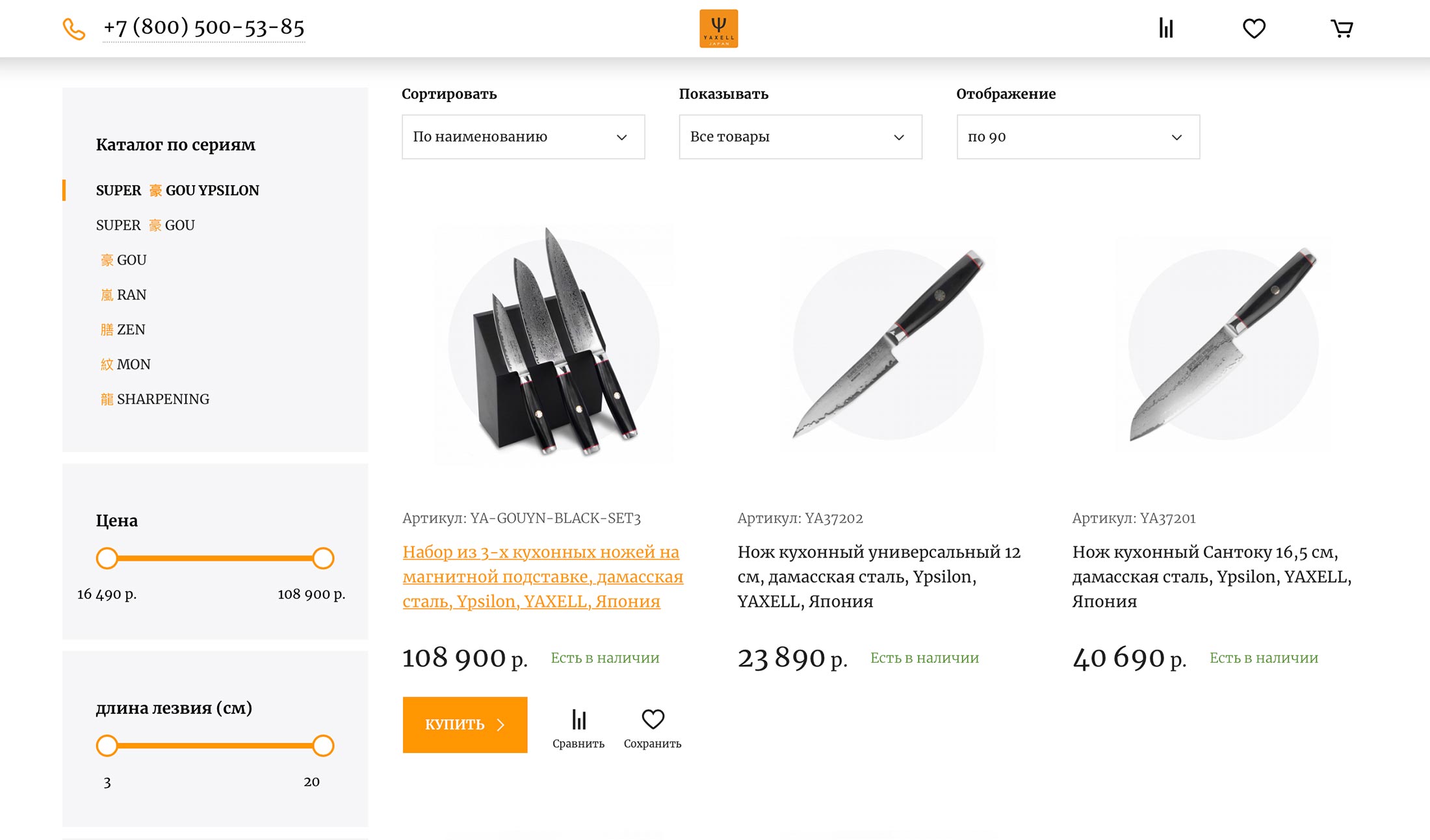 Easy to choose — easy to buy
The catalogue allows customers to choose knives by purpose and series. The website provides a comparison of products and collects favourites to a wish list.
It's easy to order Yaxell knives in any city of Russia and pay in a convenient way. A customer's account and notification system allow him to track the order status. Regular customers can use the advantages of a loyalty system which are available during purchase.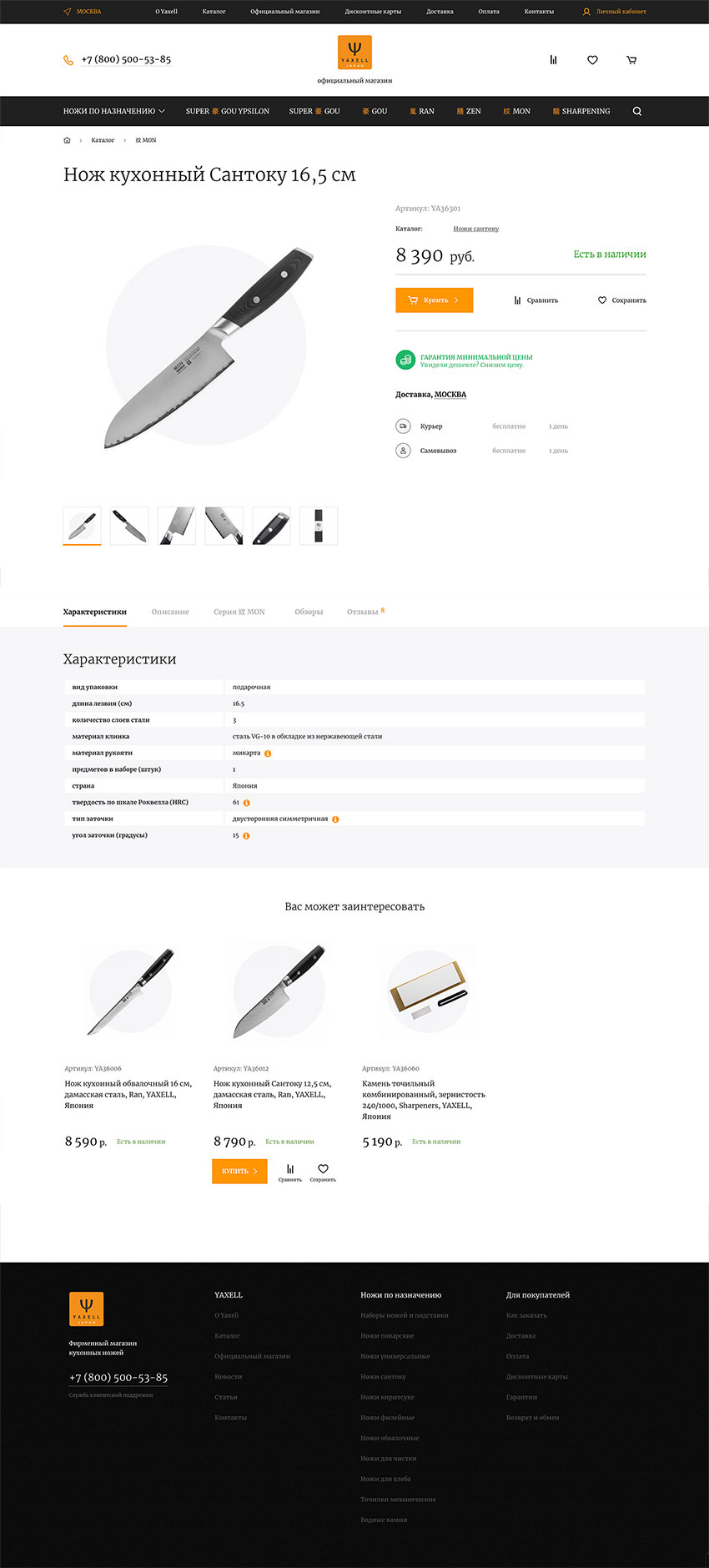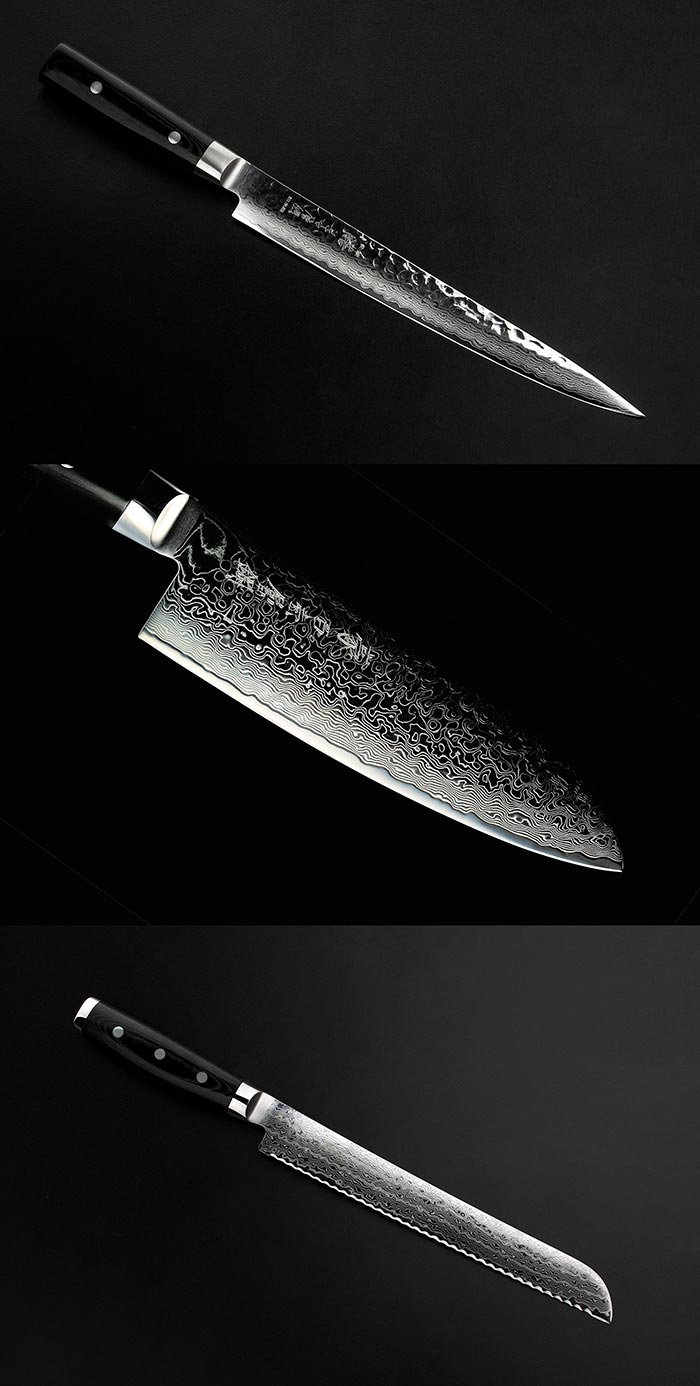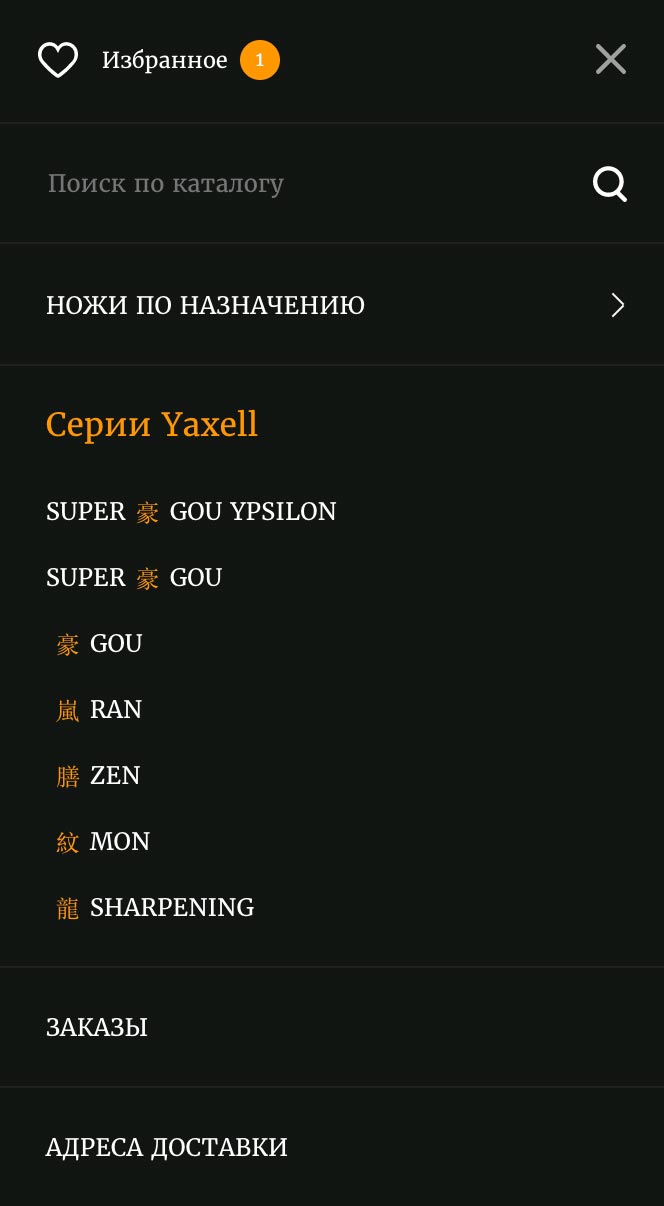 Integrated
The Yaxell online store works closely with the client's warehouse and CRM system. This made it possible to not only implement the sales channel quickly, but also to simplify working with content because most of the information was already available in the system. The site has twelve third-party services that are necessary for optimizing advertising channels and end-to-end analytics, as well as calculating delivery and notifying users.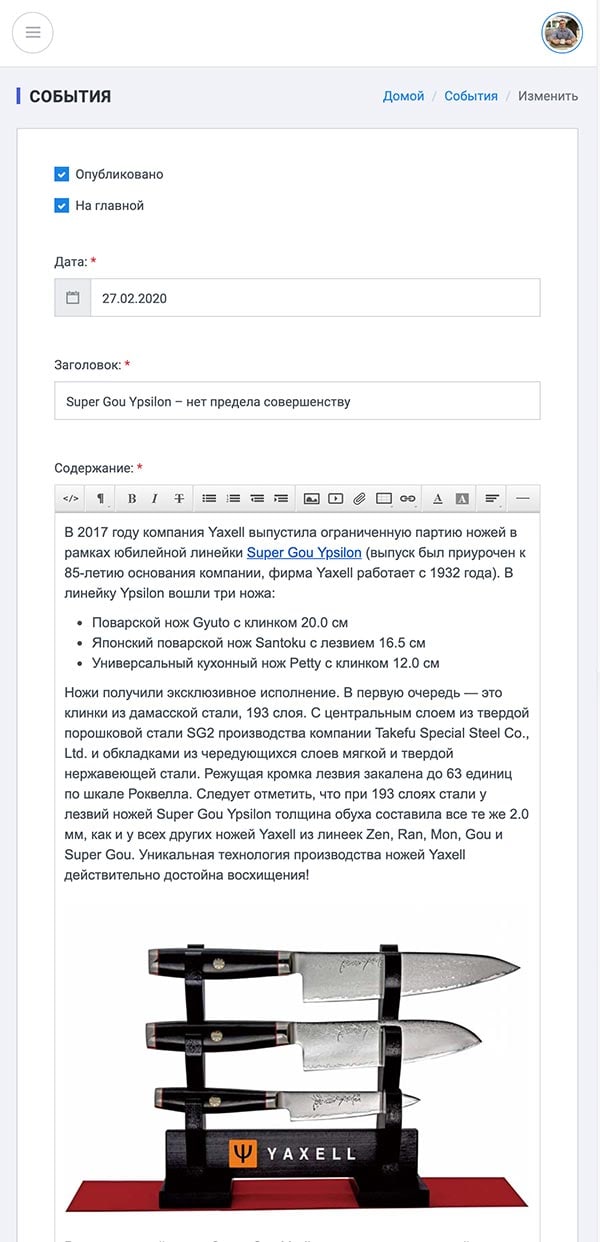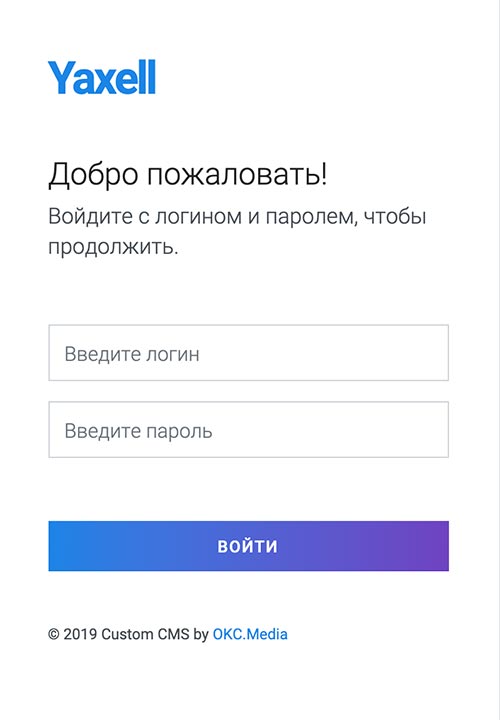 Up to date CMS
Under the hood of the Yaxell online store is our renewed content management system for online stores. In 2019, we released a significant update in the form of a modern adaptive interface and modern features. The main database is duplicated by the backup database in case of failures or update errors: switching between databases takes less than a second. Yaxell needed instant updates on orders and inventory balances. To do this, we developed an API and linked it to the warehouse system and CRM system.
More than 48% of users access the site from a mobile device, expecting detailed information about the product and features from the branded online store.
The mobile version exactly repeats features of the desktop version, including catalogue and filters. As a result, we achieved almost equal conversion-to-order both for mobile and desktop traffic.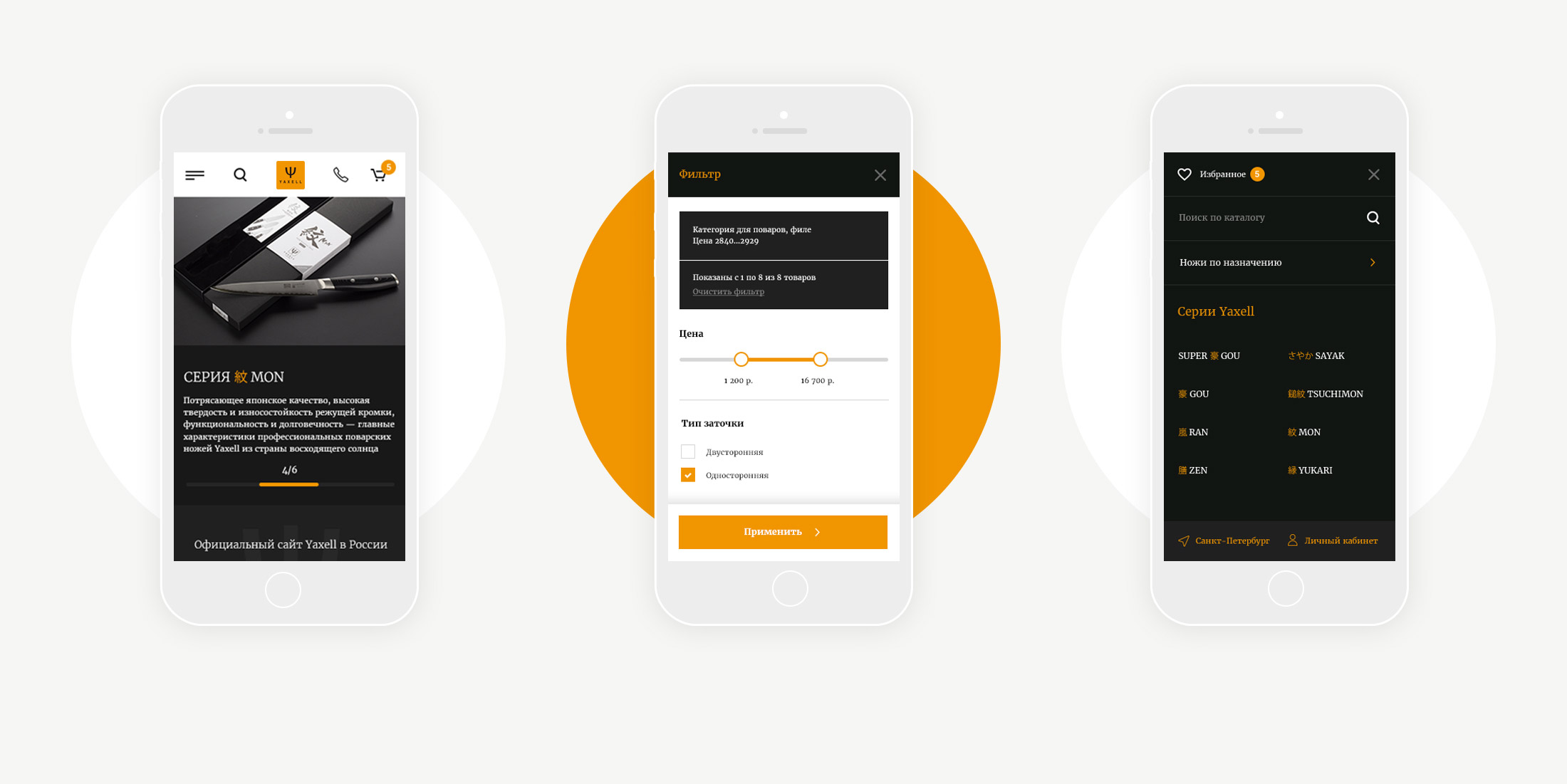 Features
Catalogue
Choose knives by series and purpose
Advanced filters
A detailed galleries
A comparison of products
Availability in points of sale
For customer
Smart suggestions of products
Customer's account
Loyalty system
Favourites
Cost and delivery time to the user's city
Payment options
Integration
Syncing with a warehouse
SMS notifications
Email service
Yandex Market
Yandex Metrika and Yandex e-commerce
Google Analytics and e-commerce
Google Merchant