Velis is the thinnest and fastest Ariston water heater. It is not just a boiler, but an innovative gadget and a decorative component of a modern house. We created the promotional site to explain the reasons why it is so special.
Velis stands out in the field of electrical water heaters and there are ten reasons for that besides its breakthrough speed-heating mechanism. We had to select the most important of these characteristics.
We started creating the promotional website by analyzing search queries, forum discussions, and real customer reviews. We figured out and ranked the main advantages of the product, according to the target audience. They formed the basis of how the user discovers the product on the website.
Fast. The most important advantage of Velis water heater in comparison to a generic one.
Italian.
We show the designer who created the design for Velis; we also embedded the video visualizing the process.
Easy to use. We let users "touch" control elements and tell them about the product specifications.
This message can be found right in the website menu: Velis. Fast, Italian, easy to use.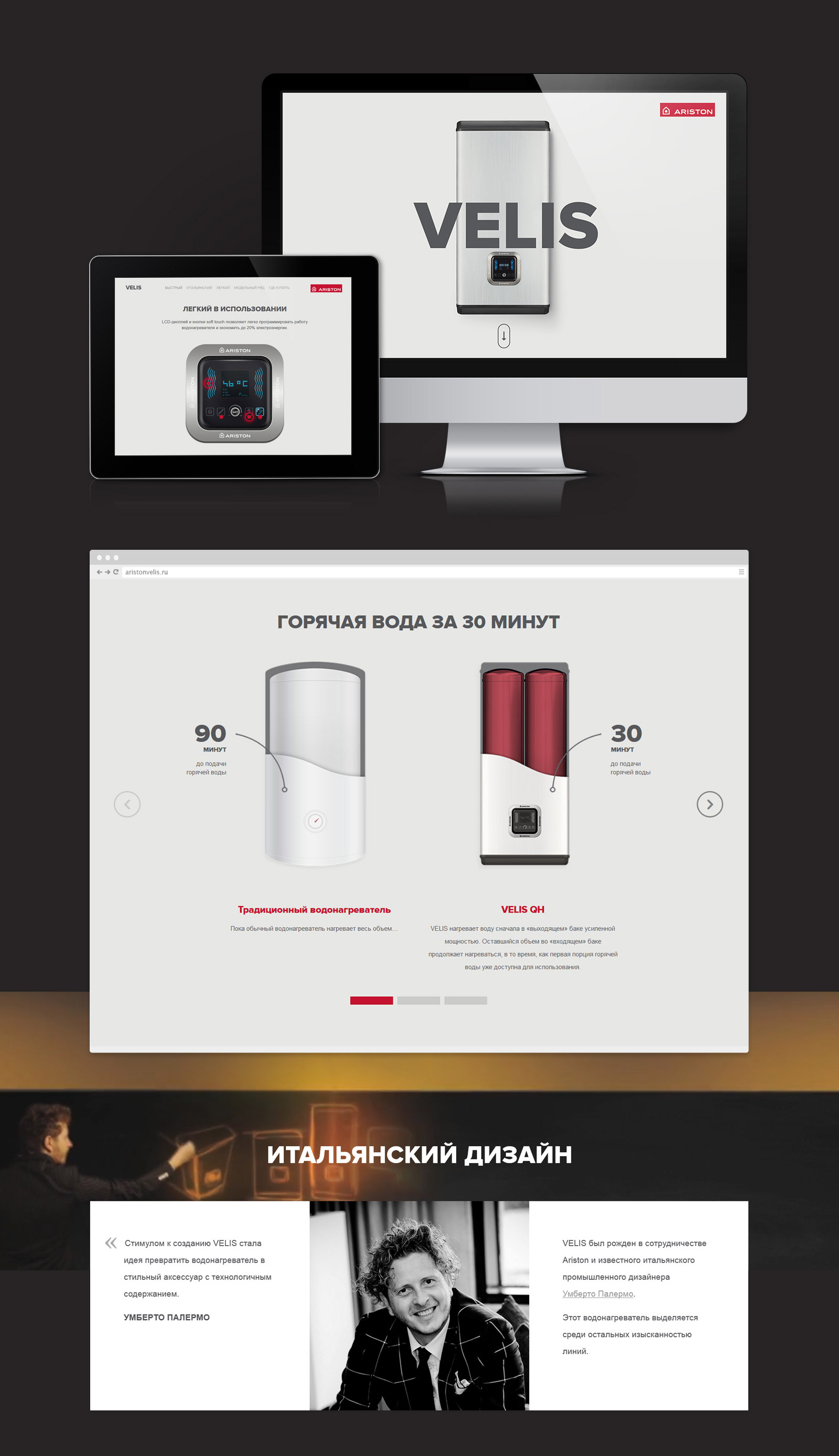 The remaining part of the website is devoted to service: choosing a specific model and the nearest store. We don't force people to do anything at gun point, which is so common on landing pages, but rather make these actions the logical conclusion of a user's joureny.
Product images we created became a key element of the project.