Joy in Movement is the philosophy of the "Institute of Movement", a unique medical institution for the treatment of the musculoskeletal system. We have created a website that helps patients take the first step towards an active and healthy life.
Background
Movement is the basis of any person's life. There are diseases which people of all professions and lifestyles encounter, sooner or later. A comprehensive approach lies at the heart of the treatment method: modern diagnostic techniques, traditional medicine, and kinesiotherapy. The mission of the «Institute of Movement» is to enable people to start living and moving again without pain.
Problem
What should the ideal website of a network of medical clinics look like? It is not a fitness club, although there is gym equipment; it is not a hospital, although there are medical equipment and doctors; nor it is not a psychological center, although there are psychologists.
The website should be moderately conservative, highly understandable and, at the same time, modern — because people of all ages will use it.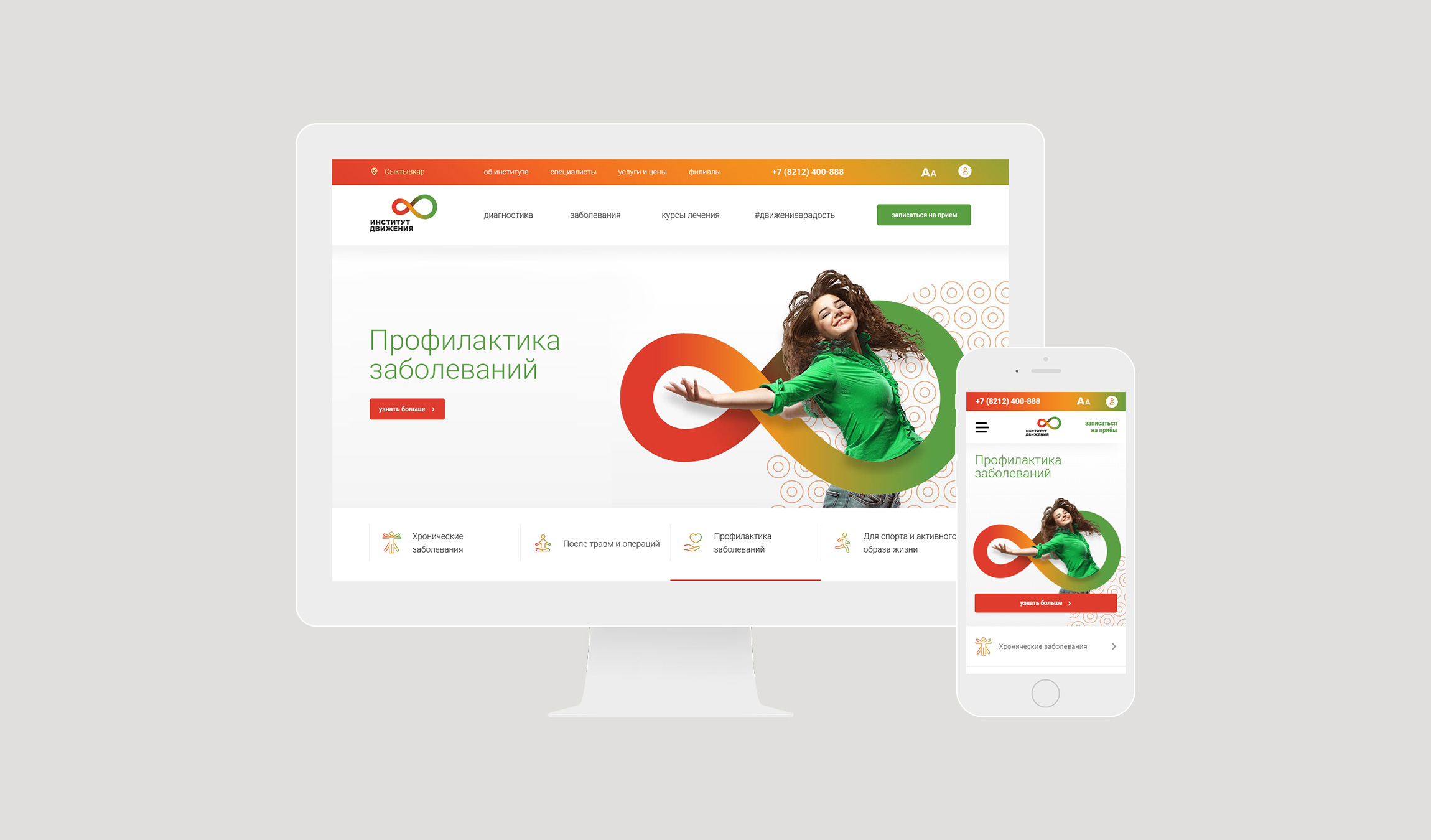 What, how and who are the primary questions to which a user is looking for an answer.
A visitor comes to the website with his disease or symptoms and wants to know:
exactly what condition do I have?
how can it be treated?
who can help me?
The information architecture was built based on these principles.
The user is accompanied by the system, from the first interaction with the website to making an appointment to see specialists or choosing treatment programs. We have created an entirely adaptive website, available on all devices, from smartphones to desktop computers.
A separate version is provided for people with sight problems.
Power stories
People in Motion is a special website section: the true stories of the patients of the «Institute of Movement» who have beaten their disease are published there. Inspiring cases, interviews — inspiring stories about strong people. The section also contains the opinions of professional doctors and trainers which will be useful to patients of any age.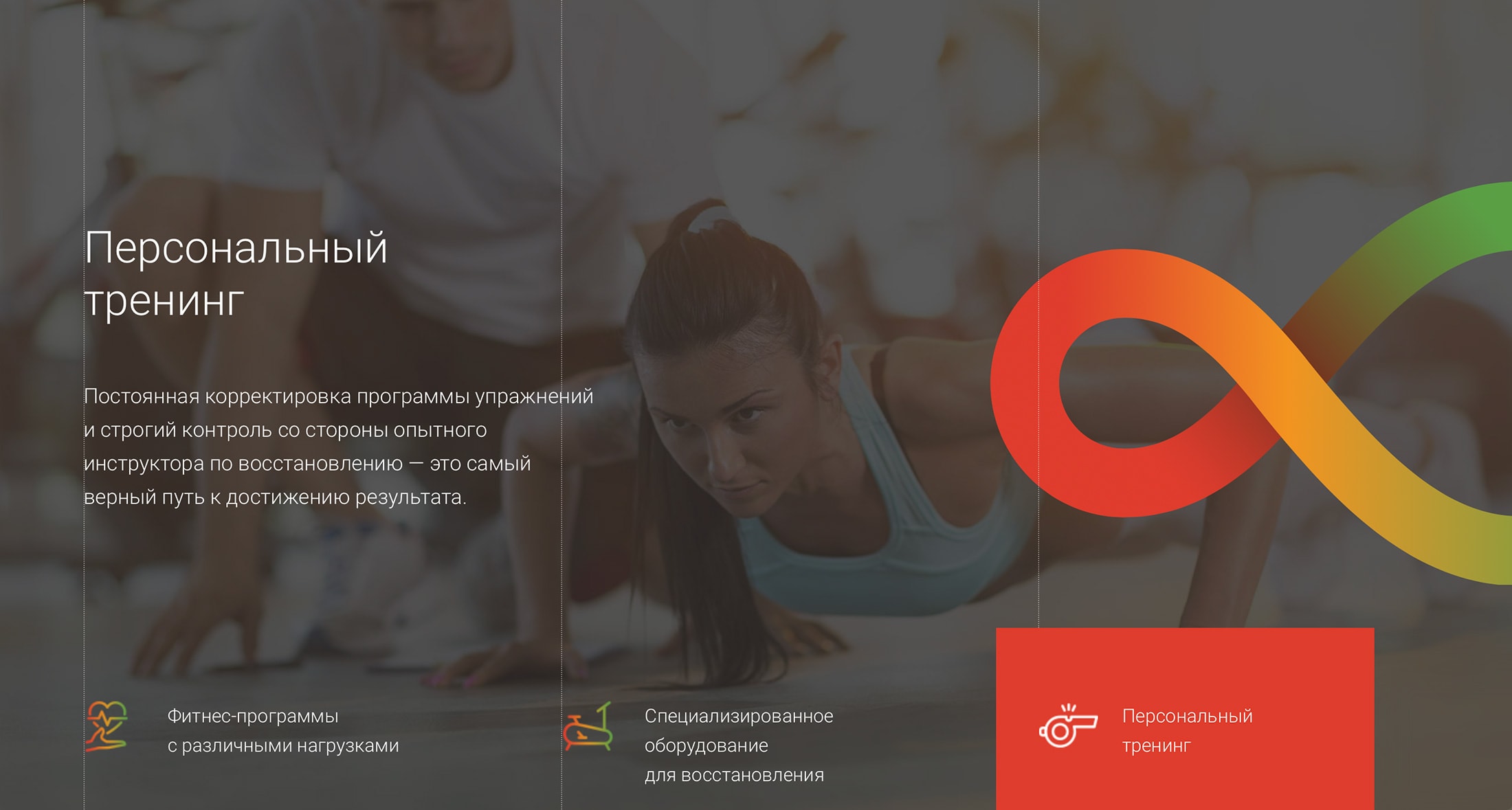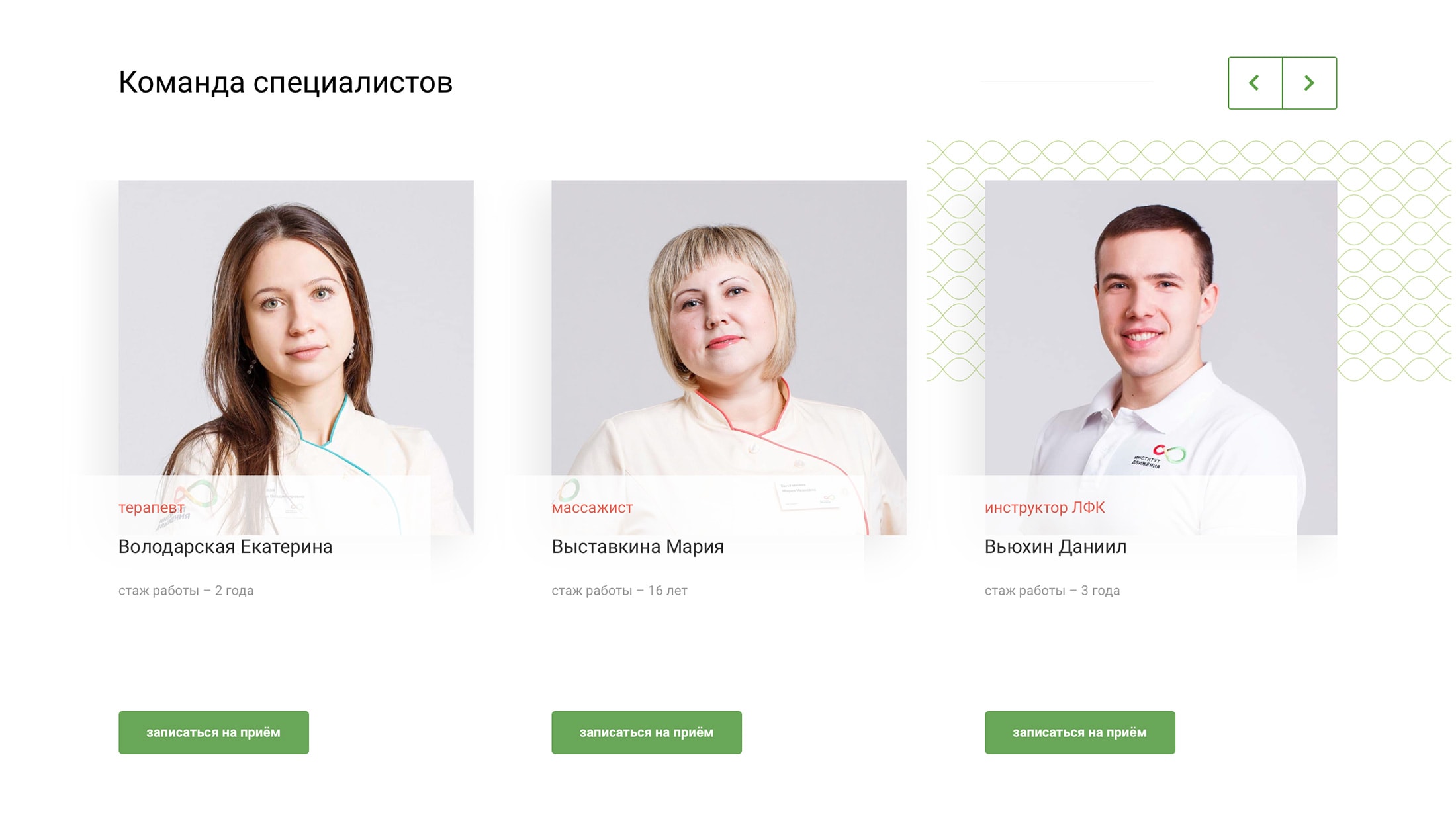 >50
users older than 50 show the best behavioral factors
32
%
patients prefer to take a visit to defined doctor