We created a website for "Astroverts", the scientific travelers' club, which inspires people to rediscover traveling, gain practical experience in astronomical observations and learn more about the world where we live.
Challenge
Astroverts organizes trips worldwide in pursuit of the brightest astronomical and scientific events: eclipses, meteor showers, auroras, and deep-sky objects observation.
Astroverts needed a website that would highlight all the key advantages of their offered adventures, be convenient for organizing advertising campaigns, and have the potential for development.
Our task included the entire cycle of work — from analyzing the product, the behavior of the audience, to the final implementation and filling the website with content.
Awards and recognition
RATING RUNETA
1st place, Travel & Leisure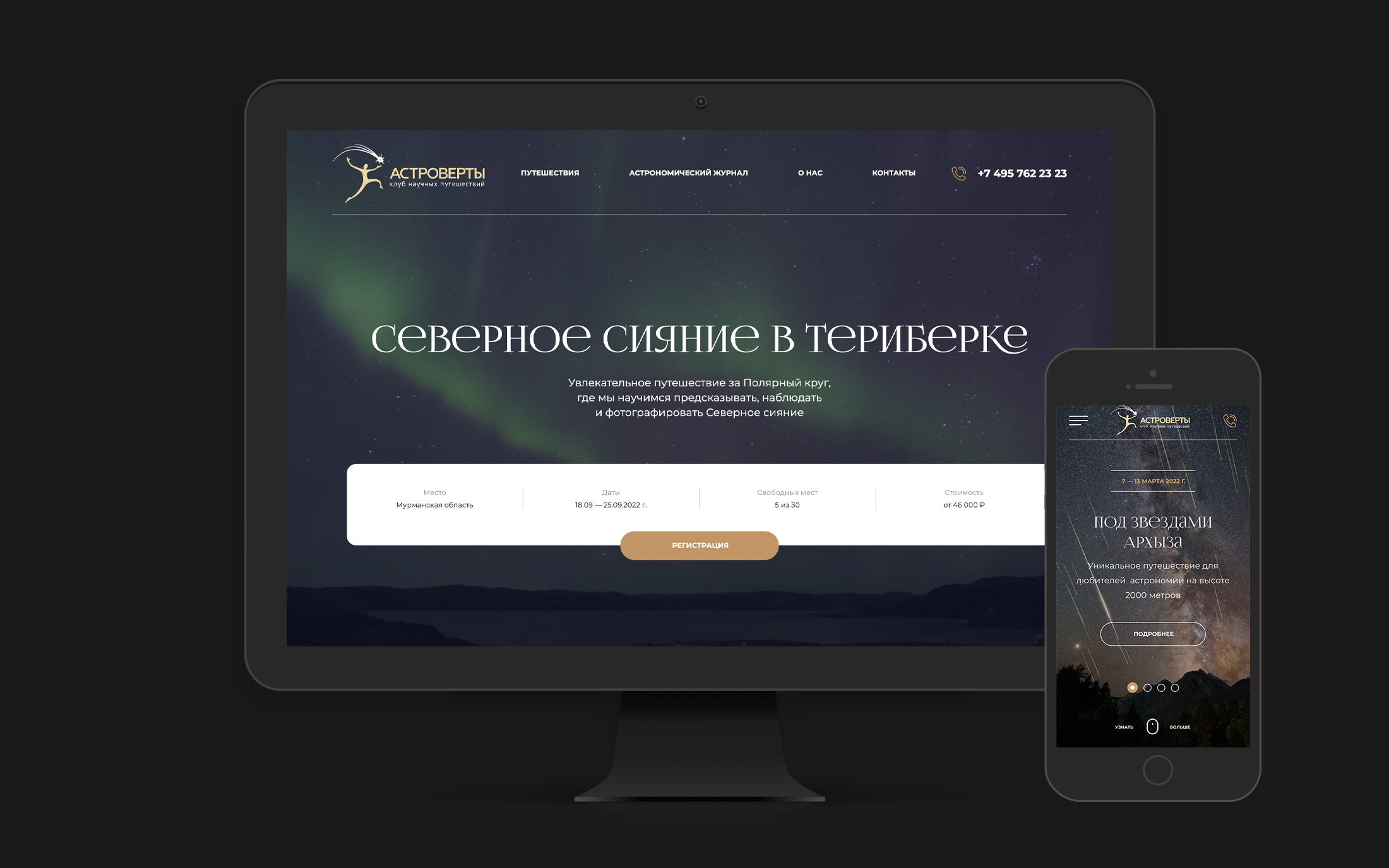 Background
The history of the project began with a 2019 trip, along with Astroverts, to Arkhyz: a Special Astrophysical Observatory where BTA-6, the largest telescope in Europe, is located. It is a place with a completely unique astroclimate, where, it seems, the stars can be touched with your hands.
"I met Stas and Irina, the founders of Astroverts during a trip to Arkhyz. Spending nights searching for deep-sky objects in a huge telescope, together with Astroverts' astronomers, I thought it was a pity that the guys didn't have a website that would show how interesting, unusual and fascinating their trips are. When I found out they were considering a new website, the issue was resolved immediately."
Vadim Smirnov — Creative director, OKC.Media
Solution
We have offered a proven approach — a combination of colorful product presentation and clear navigation. The structure of the website is quite simple: it is a plain catalog, and the main emphasis we've put on the detailed page of each trip in which we disclose:
how it will take place;
what will the future participant see;
what is the travel program;
who will conduct the trip;
what are the accommodation options;
answers to basic questions;
the ability to form applications.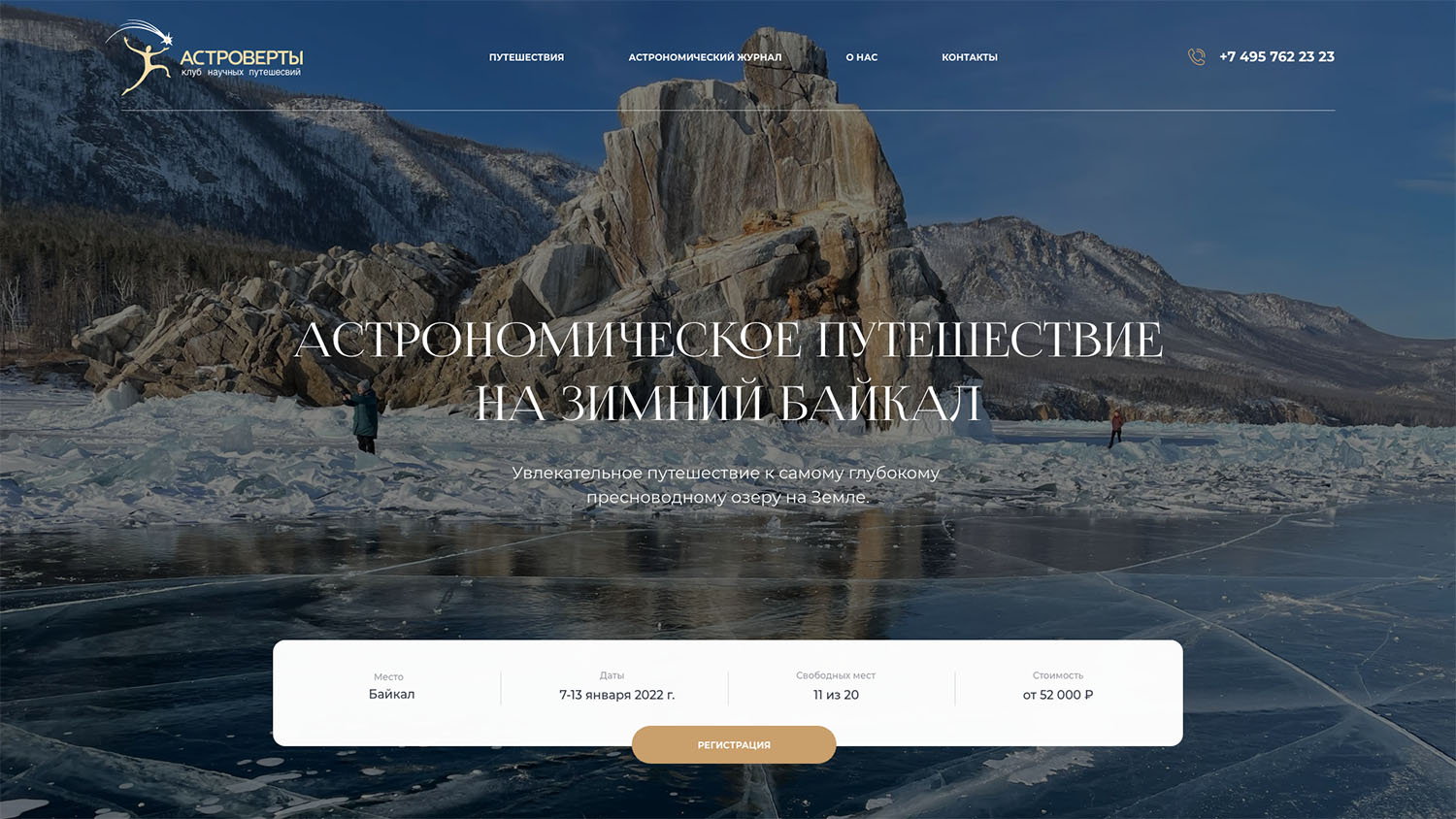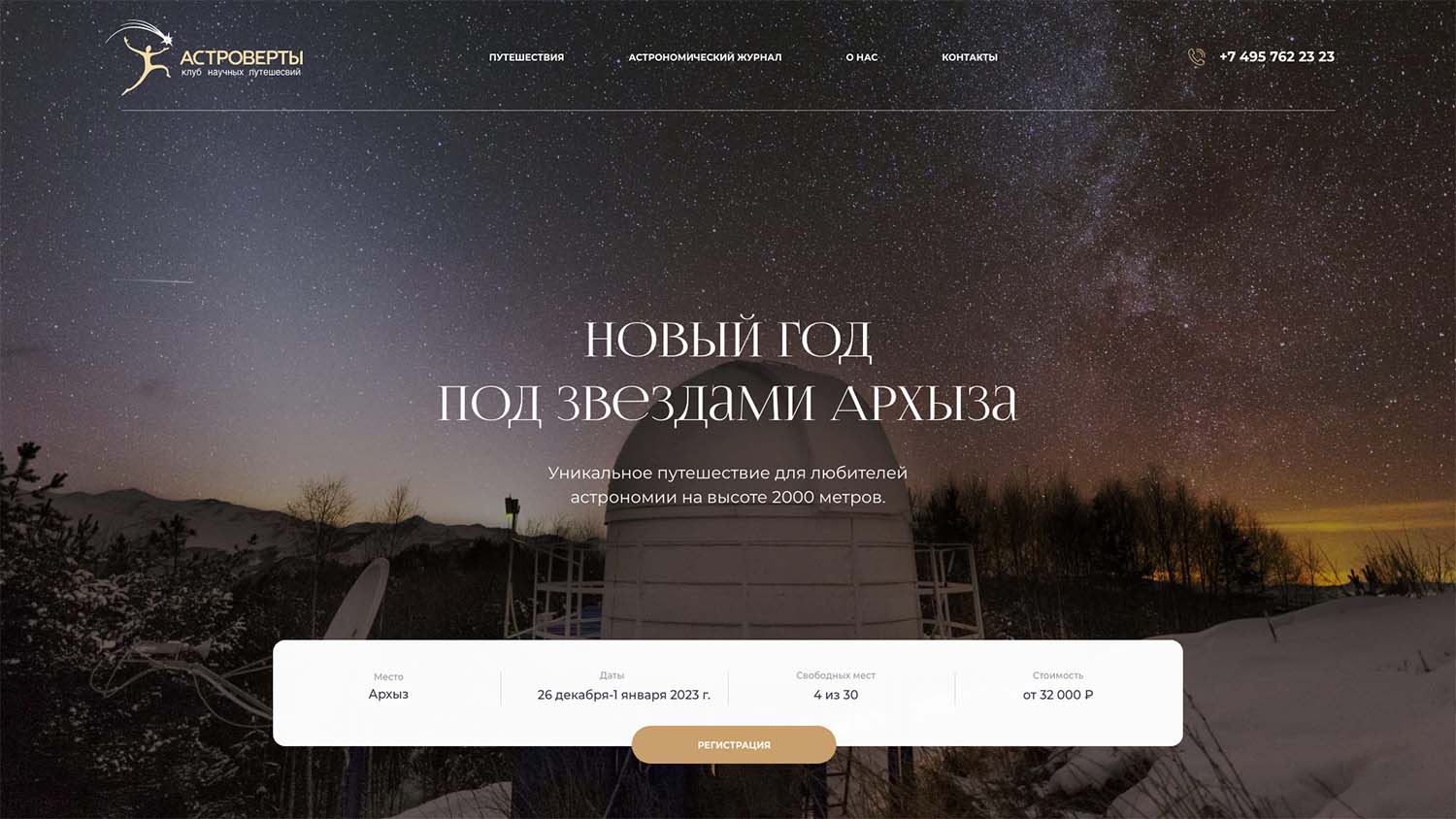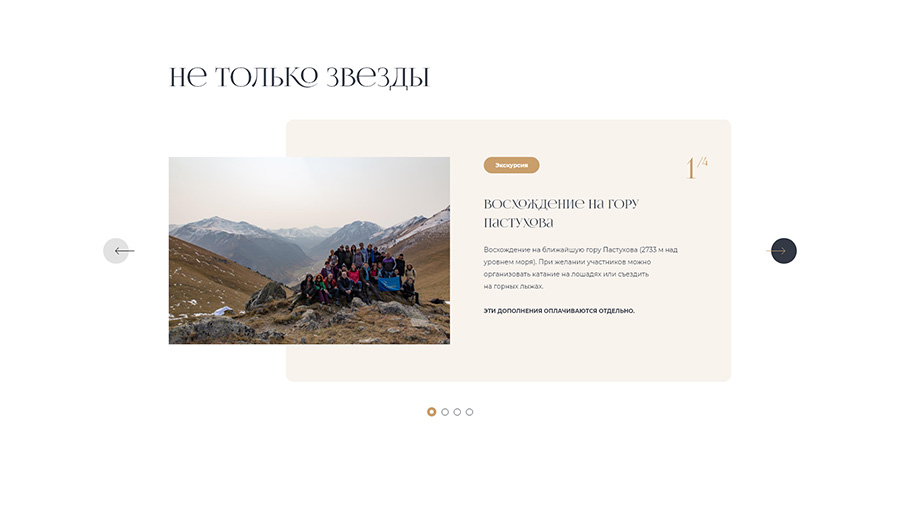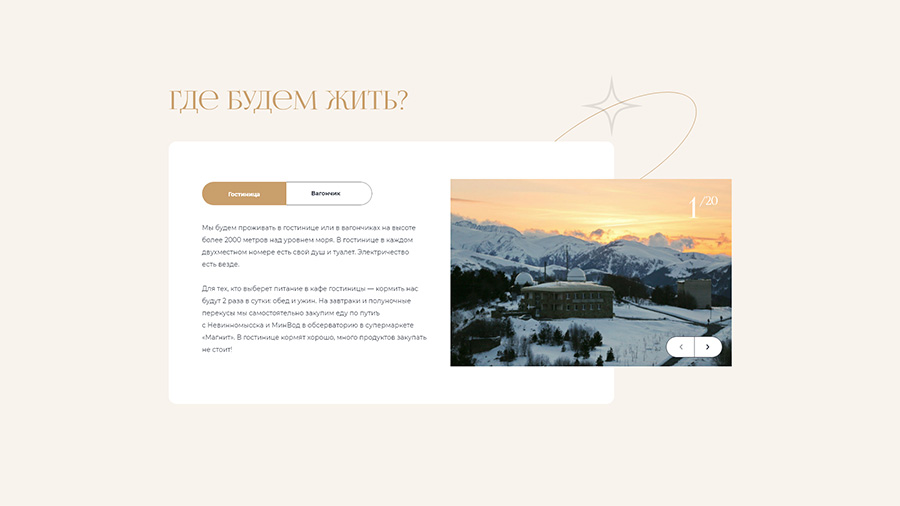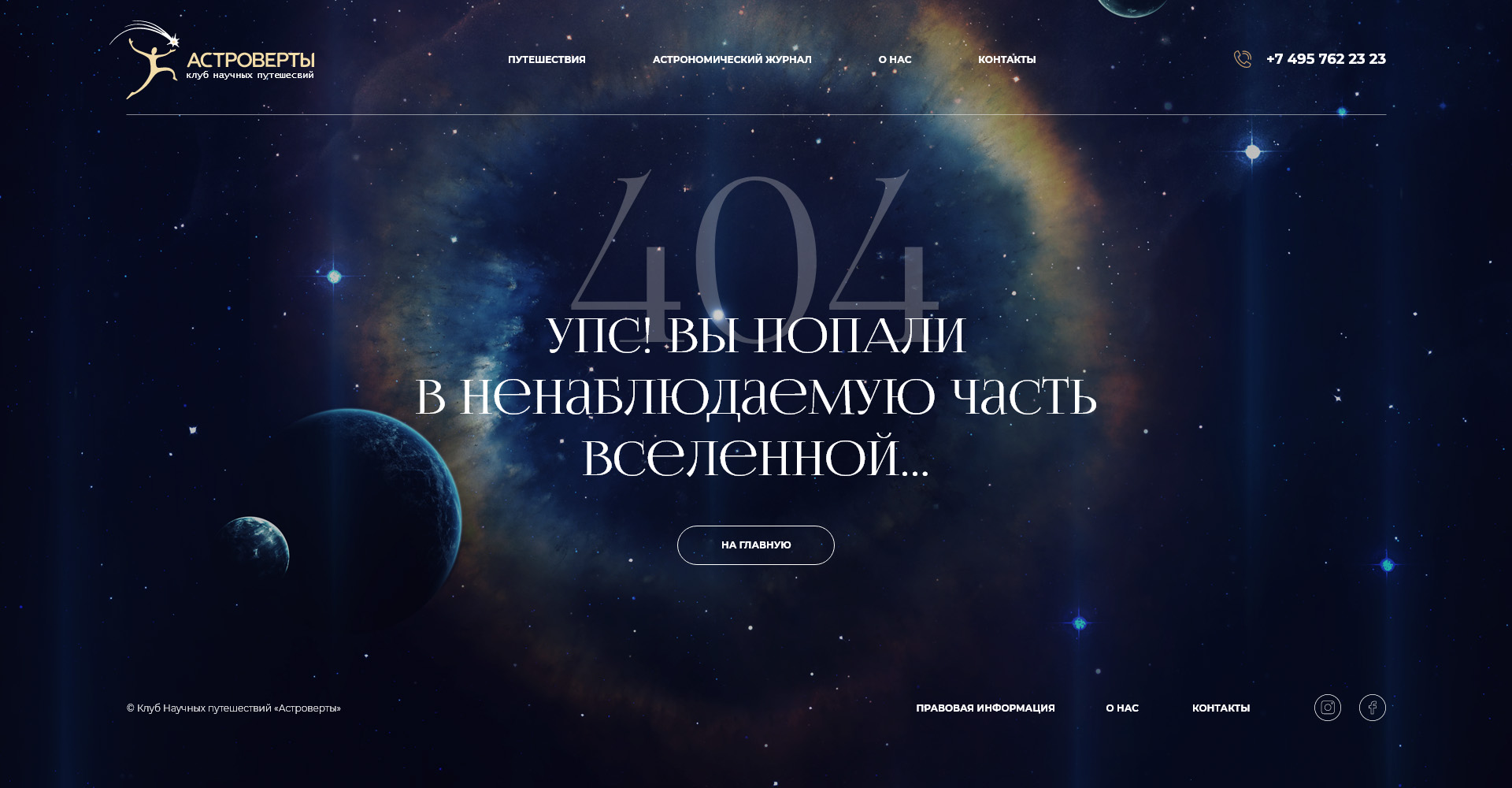 The Archive of Adventures
Each Astroverts journey is unique and inimitable. Therefore, a section called "How it was" has been created on the site, where photos from completed events are collected.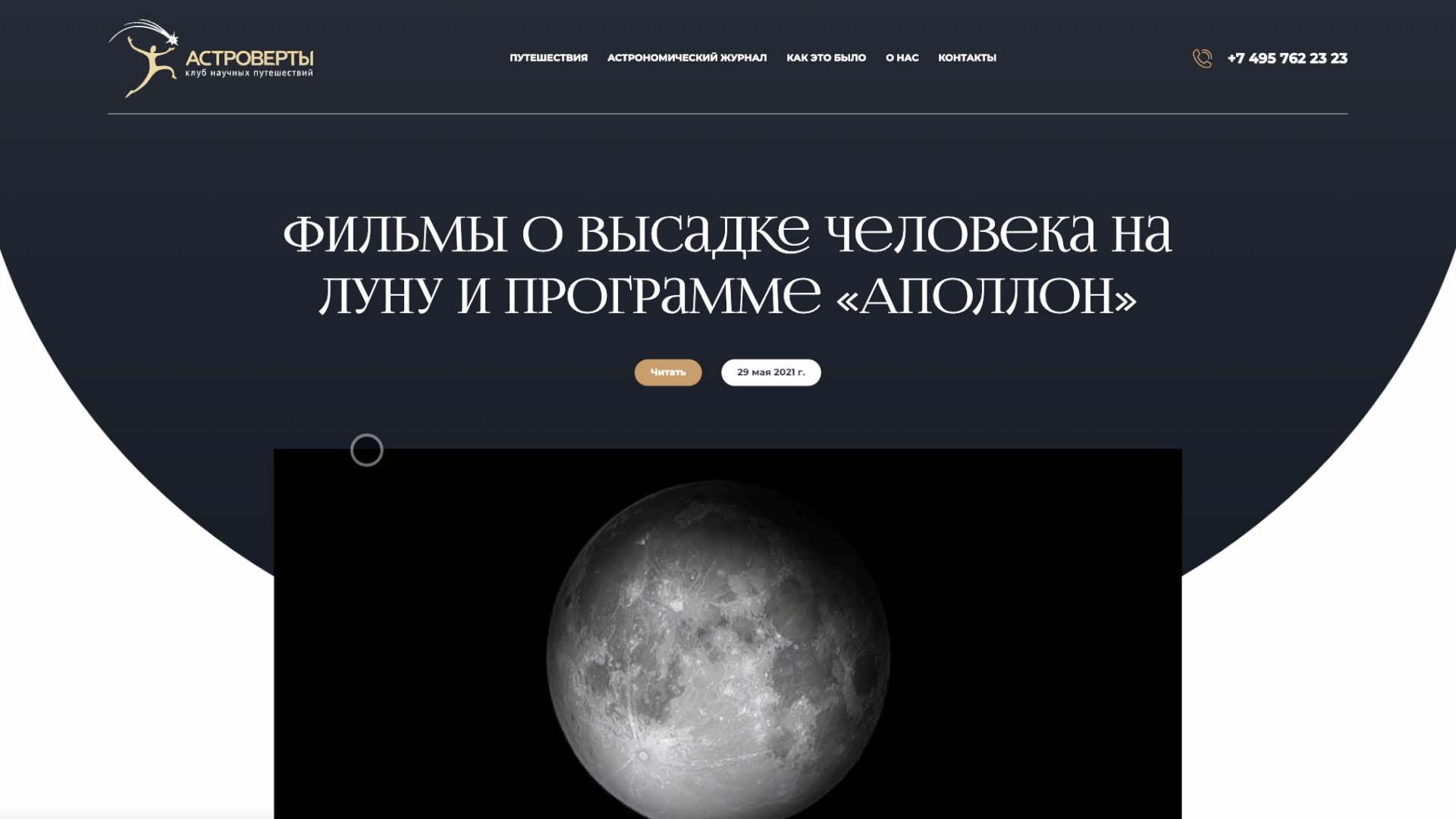 The Astronomical Journal
Astroverts has a lot of interesting material, which they already shared in social networks. We suggested to create a special section in the website, called an astronomical journal. This allows Astroverts to share motivating content with readers and strengthen the website appearance in search engines.
Mobile first
The site is designed on the mobile-first principle so the mobile version is fully functional and we consider it the key factor in terms of user experience.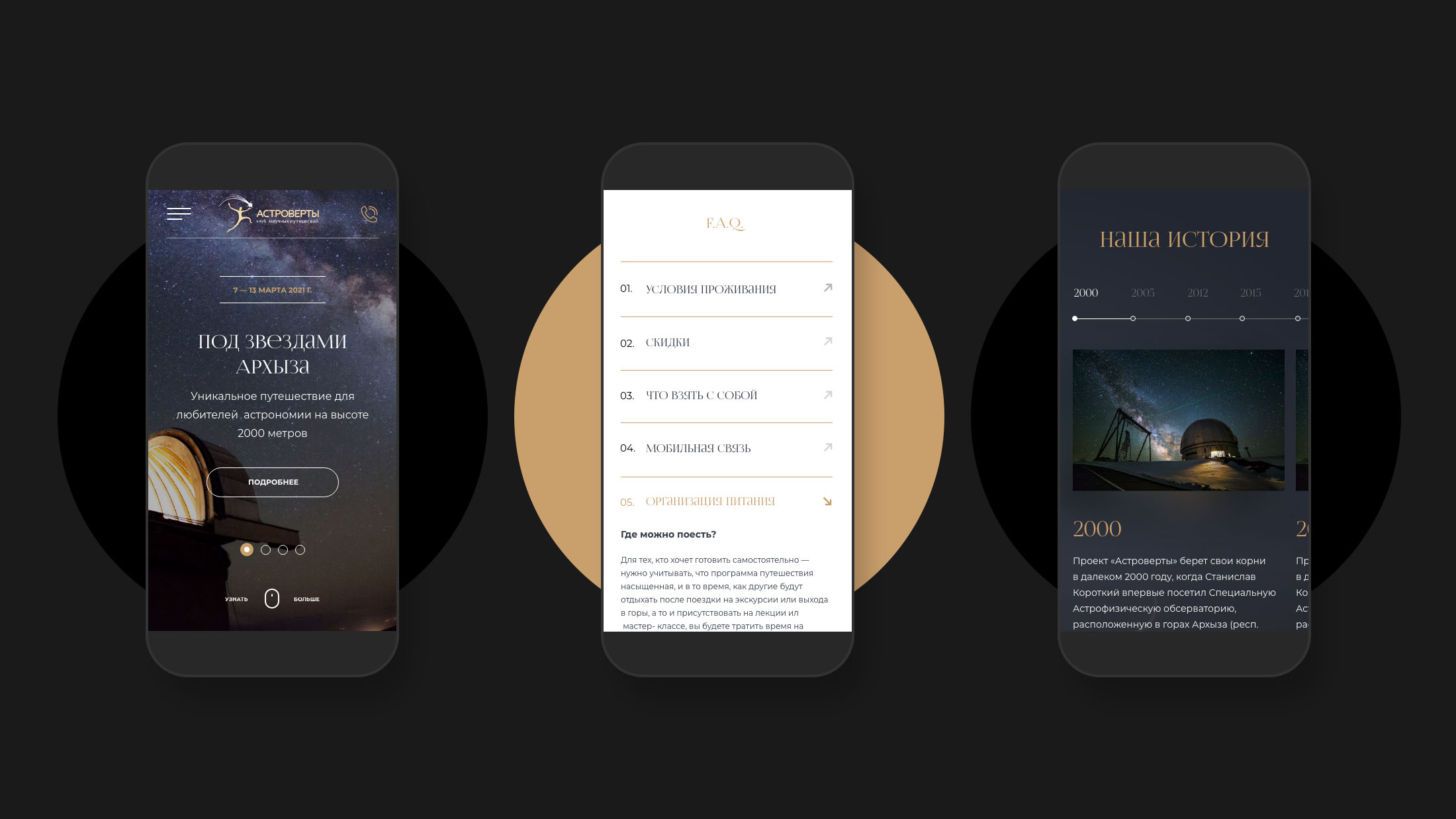 "Our new website is not only beautiful, convenient, and understandable to users, it allows us to present ourselves better, to show our individuality. OKC Media offered many ideas on what to do and how to do it. Today we are more than happy with the results."
Irina Matveeva — Manager and co-founder of Astroverts