What should you do when you need to create an online store platform for one single item?
Usually the main scope of work in creating an eCommerce website is creating a convenient catalogue for users as well as administrators. Yet sometimes the situation is exactly the opposite: there is one single item in the store.
Let us introduce our solution for single product eCommerce developed for M. Schilling GmbH Medical Products. It is an online store for four products that allows for fully-fledged order processing. Thanks to the integration with RosEvroBank payment systems, the client can pay for the order online.
This is our fastest-developed eCommerce solution. Its launching speed and price can compete with SaaS solutions, while at the same time it allows for full platform control and unlimited functionality extensions.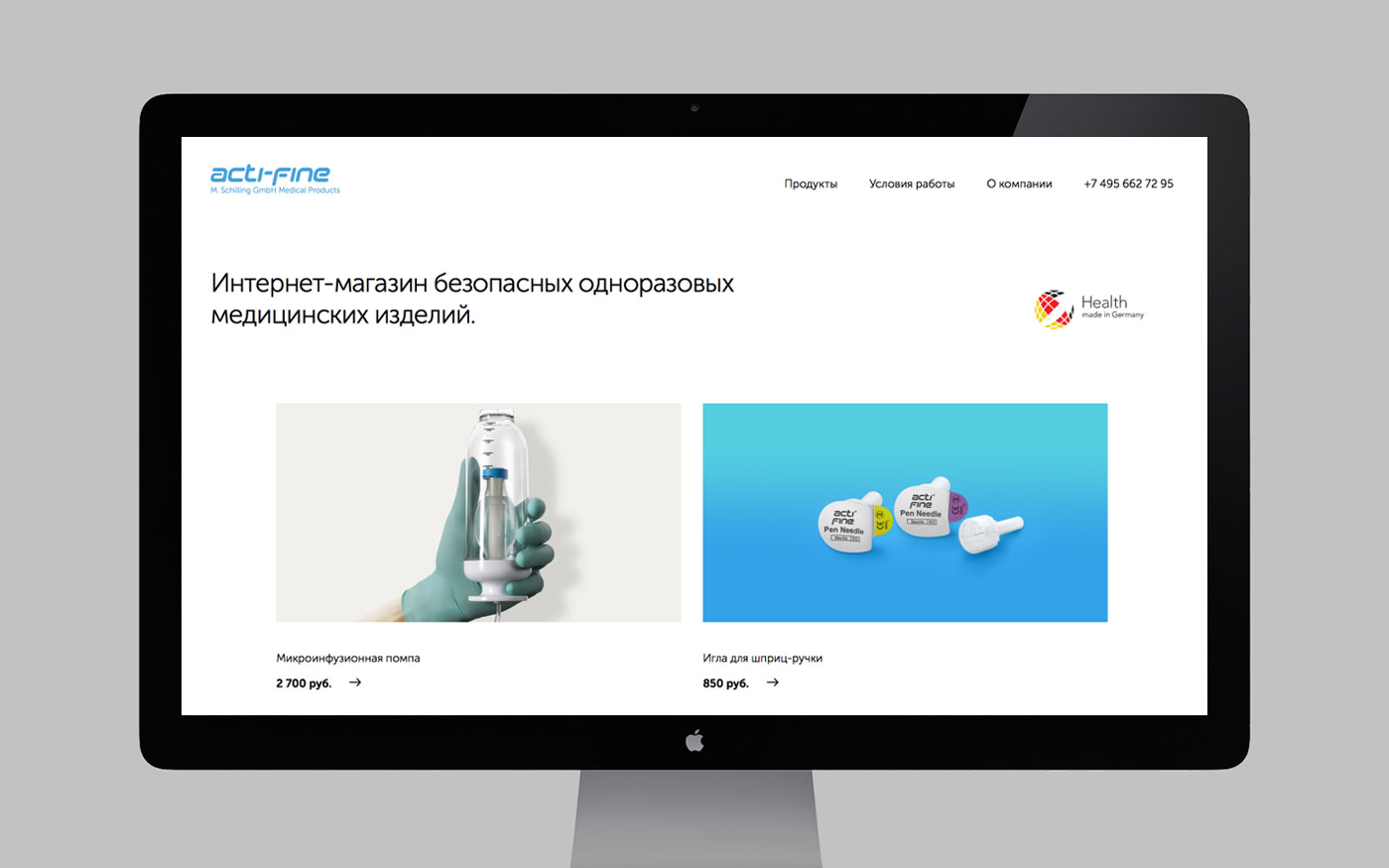 ECommerce platform for Acti-fine safe disposable medical products Acti-fine